What do you do while waiting for more Swarmers to arrive, well I cooked up the fried rice and Lorraine is wrapping up the gifts from Fran Timme. Yes that's right they turned up today. I was like a kid getting something from Santa, I squealed when I saw the delivery van. I only got shipping notice last Thursday and was a little worried that they might not turn up on time, but they did.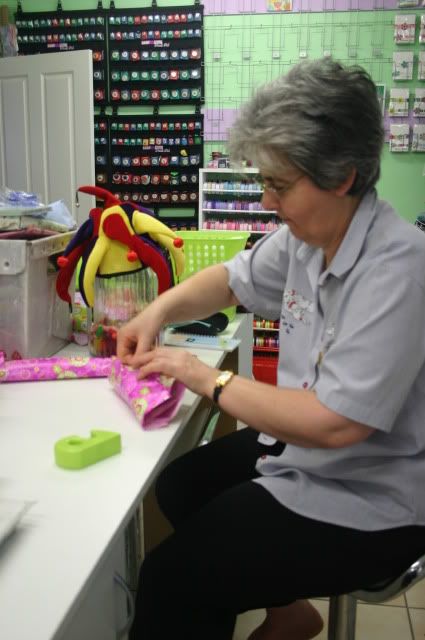 Then she got a little silly and tried to tape herself up LOL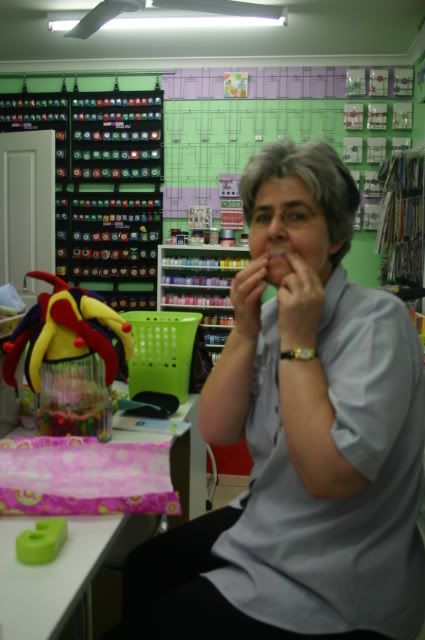 A very big thank you to Fran for all these goodies, she spoilt us with a very big paypal donation. I went to Custom Crops and put in an order and prayed it got here on time and like I mentioned above it did, so thank you to Custom Crops for quick delivery.