The people at Provo Craft have come up with a new Expression machine, it is pink. It comes with Plantin Schoolbook and Accent Essentials cartridges plus the exclusive cartridge called "Pink Journey" So I guess it is geared towards raising funds for Breast Cancer awareness, what a great idea. These pink Expressions are available from Michael's store in the US.
Lets hope they also let this cartridge become available on it's own for everyone to buy and help raise even more funds for a great cause.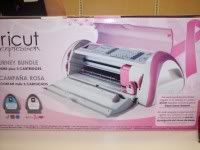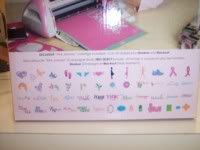 close up of cartridge contents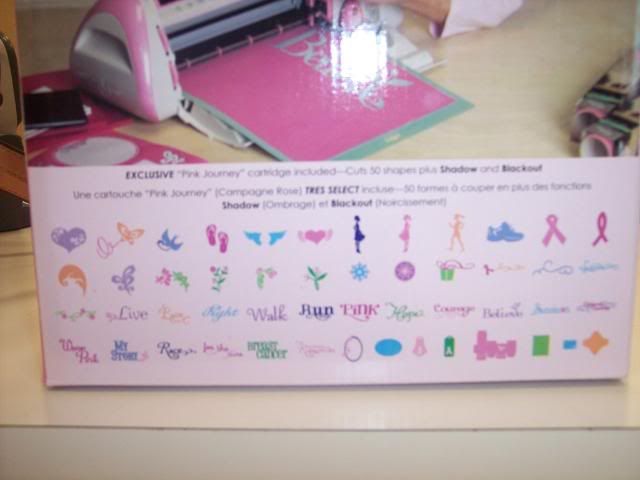 (permission to post these pics was asked for and granted by the picture taker)
This got me to thinking about what new cartridges are on my wish list and here they are.
EUROPEAN DÉCOR
EVERYDAY PAPER DOLLS
FROM MY KITCHEN
KITCHEN & BATH DÉCOR
PICTURESQUE
PINK JOURNEY
POTPOURRI BASKET
SERENE
SPONGEBOB SQUAREPANTS
SWEETHEARTS
WINTER WOODLAND
Do you know there are now 101 carts. (99 if you don't count the two international versions of Keystone and Daisychain)
What's on your wish list?