I did two tutorials during the Swarm, one was on how to make a wordbook using the Cricut Design studio software. The design we came up with is Mackay 2009 Swarm. I finally finished my book this afternoon and am very happy with the end result. As with all the wordbook I design I used the George and Basic shapes cartridge for the base of the book and for the lettering I used the Hello Kitty font cartridge.
Here is what I came up with. Hope you like it.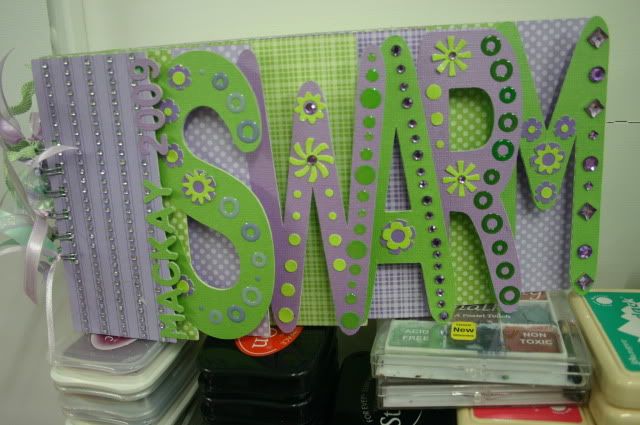 The second tutorial I did was using the Cricut Gelly Pens. Let me tell you these pens are fantastic, a lot finer than the Cricut markers. I used the Home Decor cartridge and the Design Studio Software, which is essential when doing this project. You need to have the drawing shape and the cutout shadow aligned just right or it will not work out at all.
Here is the step by step in pictures.
The Gelly pens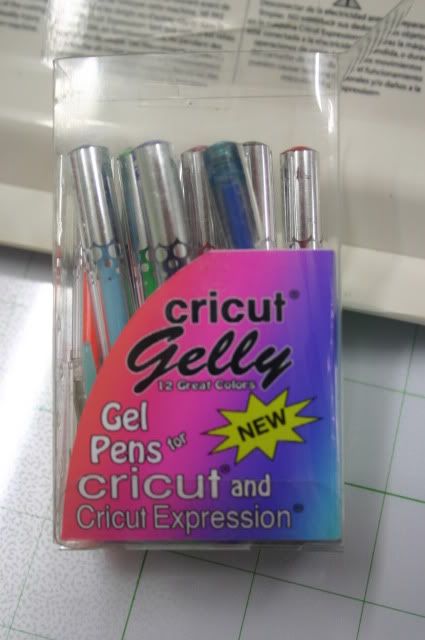 This shows the design that will be drawn with the Gelly pens
This shows the design that will be cut out after it has first been drawn.
The Gelly pen and the pen housing, the pen has a strong magnet in the top that attaches to the inside of the housing.
The Gelly pen housing in the Cricut Expression ( also works in the Cricut and the Create machines)
The first pass is the drawing of the design
The second pass, after changing the pen housing to the blade housing, is to cut out the shadow around the drawing.
The finished drawn and cut out design.
Here are the girls checking out the design (we had a pajama tutorial session)
Chris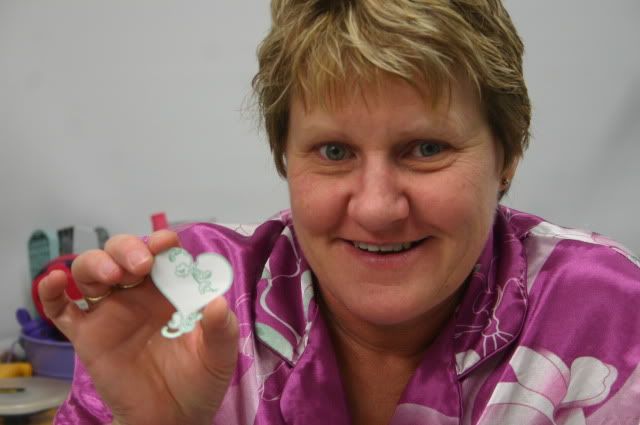 Lorraine
The card made using the design
Me showing off the card, yes in my pajamas.
I would like to thank Mandy from
http://www.scrappy-go-lucky.com.au/
for the Cricut Gelly pens I used in this tutorial and for the set that she kindly donated as a prize for the Swarm.